Welcome To fellowship Homepage
JESUS IS ETERNALLY DIVINE AND OUR ONLY HOPE
HERALD OF HIS COMING
THIS IS THE TIME THAT ALL WISE VIRGINGS WHICH IS A PARABLE FOR THE CHILDREN OF GOD [CHRISTIANS] TO GET PREPARED FOR THE COMING OF THE LORD. THE TIME IS SHORT AND WE SHOULD AVOID ANY TYPE OF LUKEWORM ATTITUDE OR RECALCITRANT MANNERS TOWARDS THE MISSION THAT GOD CALLS YOU TO DO FOR HIS GLORY. GOD IS OUR HEAVENLY FATHER, HE LOVES US SO MUCH THAT HE GAVE HIS ONLY BEGOTTEN SON THAT WHOSOEVER BELIEVETH IN HIM SHOULD NOT PERISH BUT HAVE EVERLASTING LIFE. IT IS BY GRACE WE ARE SAVED NOT OF WORKS LEST ANYMAN SHOULD BOAST. THE LORD DID EVERYTHING FOR US TO BE SAVED THEREFORE LET US DO EVERYTHING FOR HIM FOR OTHERS WHO HAVE NOT KNOWN HIM MAY KNOW HIM AND LOVE TO SERVE HIM. WE MUST OBEY HIM COMPLETELY BECAUSE DISOBEDIENCE IS LIKE THE SPIRIT OF WITHCRAFT.
THE LORD JESUS CHRIST SAID IN THE BOOK OF JOHN 14 VERSE 1-3. LET NOT YOUR HEART BE TROUBLED, BELIEVE IN GOD AND BELIEVE IN ME ALSO, IN MY FATHER`S HOUSE ARE MANY MANSIONS. IF IT WERE NOT SO I WOULD HAVE TOLD YOU THAT I GO TO PREPARE A PLACE FOR YOU. THE LORD HAS GONE TO PREPARE A PLACE FOR US. LET US OCCUPY TILL HE COMES READ REVELATION 3 10-11.
DONT LET US SLACK IN GOOD DEEDS BECAUSE OUR REWARD FOR FAITHFUL SERVICE IS COMING. GOD CAN NOT LIE AND THIS IS ENOUGH TO MAKE US STEADFAST IN OUR WORSHIP AND ADORATION OF HIS HOLY NAME. SEVERAL YEARS AGO WE USED TO SING A SONG ... HE´S COMING BACK AGAIN, HE´S COMING BACK AGAIN. HE WENT AWAY AND PROMISE THAT HE´S COMING BACK AGAIN GLORY HALELUYAH HE IS COMING BACK AGAIN. GET READY AND PRAISE HIM IN RESPECTIVE OF YOUR AFFLICTIONS, THE BIBLE SAYS THAT MANY ARE THE AFFLICTIONS OF THE RIGHTEOUS BUT THE LORD DELIVERETH HIM OUT OF THEM ALL. DONT ALLOW THE DEVIL TO TRAP YOU DOWN. GET UP AND PRAISE THE LORD. FOR THE WORD OF GOD SAYS WE SHOULD REJOICE ALWAYS. YOU WILL REJOICE IN JESUS NAME. THAT PROBLEM WILL NOT OVERCOME YOU. JESUS IS COMING BACK AGAIN BE READY. ARE YOU IN THAT NUMBERS, ARE YOU IN THAT NUMBERS SAVED BY GRACE, I AM IN THAT NUMBERS SAVED BY GRACE. IT IS A GOOD SONG TOO TO ENCOURAGE YOU ABOUT YOUR SALVATION. SO AUTHENTIC, SO REAL.
.
BRAZIL THE NATION OF LIGHTS AND STARS, HAVE YOU READ THE BOOK?
My Gratitude to God who took me to this great country Brazil and my gratitude to all the pastors and conregations for the love of God in their hearts. The Brazillian people are very hospitable indeed. God took me to this great country in four occassions now, 2005,2007 and 2008 and corrently in 2010. In each occassion l have every cause to Glorify the living God for all the benefits that God bestowed upon me in Brasil,including my award of Doctor of Divinity. God confirmed to me that it was a reward for my faithful services for His glory.BE OCCUPY TILL HE COMES
The book has been published under the title, Brazil, the nation of lights and stars, but it is in portuguese language and it is to show how great was my visit to Brazil and how nice l found the people of Brazil. lam praying for all the people of Brazil that so many or several of you will be raptured in Jesus Name because you are so good, no racial discrimination and doctrinal imbalance among them that warant division in their churches.No church of deceits among the churches which l visited at all. they have sound DOCTRINE. GOD HELPED ME AND THE BOOK WILL SHOW ALL MY READERS THAT THE BRAZILIAN CHIRTIANS ARE GOOD AND HOSPITABLE. THANK YOU FOR YOUR PRAYERS AND YOUR INTERCESSION FOR ME TO PUBLISH THE BOOK IN PORTUGUESE LANGUAGE AND SEND THE BOOKS TO BRAZIL. THANK YOU FOR YOUR CO-OPERATION. YOU ALL ARE IN JESUS HEART.
HOW TO HAVE THE REAL TRANSFORMATION
IF WE CLOSELY READ THE BIBLE, THE LORD JESUS CHRIST INFORMS US THAT SIN IS BECAUSE WE DO NOT BELIEVE IN HIM. THIS IS THE ORIGIN OF WICKED HEARTS IN OUR PRESENT DISPENSATION. JESUS IS WILLING TO FORGIVE AND RESTORE ALL PEOPLE WHO COME TO HIM AND RECEIVE HIM AS LORD AND PERSONAL SAVIOUR. THE FIRST STEP IS FOR YOU TO REALISE THAT YOU ARE A SINNER WHO NEED HELP OF GOD FOR CLEANSING. CONFESS YOUR SINS TO THE LORD JESUS CHRIST. THE NEXT MOMENT IS THE INWARD JOY OF SALVATION. PLEASE IF YOU WANT TO KNOW MORE OF HOW TO RECEIVE THIS WONDERFUL JOY, FEEL FREE TO CONTACT ME FROM MY EMAIL ADDRESS. GOD BLESS YOU AS I WAIT TO HEAR FROM YOU. IF YOU ARE MAKING THE DECISION DO IT NOW TOMORROW MAY BE TOO LATE.
PLEASE ONE DIVINE ADVICE AFTER YOUR SALVATION
LOOK FOR A BIBLE BELIEVING CHURCH WHERE THE GOSPEL OF SALVATION IS PREACHED, BUT LET THE LORD JESUS CHRIST BE YOUR CONFIDANT, AND FOCUS. DONT FOLLOW ANYBODY TO ARGUE THE SCRIPTURE BUT JUST TRUST THE LORD FOR YOUR SALVATION. YOU WILL BE GROWING GRADUALLY TILL YOU ARE STRONG TO FACE THE DEVIL FROM TAKEN YOU BACK TO WRONG TEACHINGS OF SATAN THAT ARE ABOUND AROUND US. LOOK FOR BORN AGAIN CHRISTIAN FOR PRAYER PARTNER AND FRIEND. NEVER GO BACK TO THE WORLD AGAIN. THIS IS MY 41ST YEARS THAT I WAS BORN AGAIN AND I NEVER GO BACK SINCE 1969 WHEN THE LORD SAVED ME AND SANCTIFIED ME. GOD IS USING ME TO DATE AND FOR EVER I WILL FOLLOW THE LORD. GOD CAN NOT DISAPPOINT US BECAUSE WE ARE HIS CHILDREN. BE VIRBRANT IN SERVING THE LORD TO THE END. AND THE LORD WILL SAY WELCOME YOU FAITHFUL CHILD.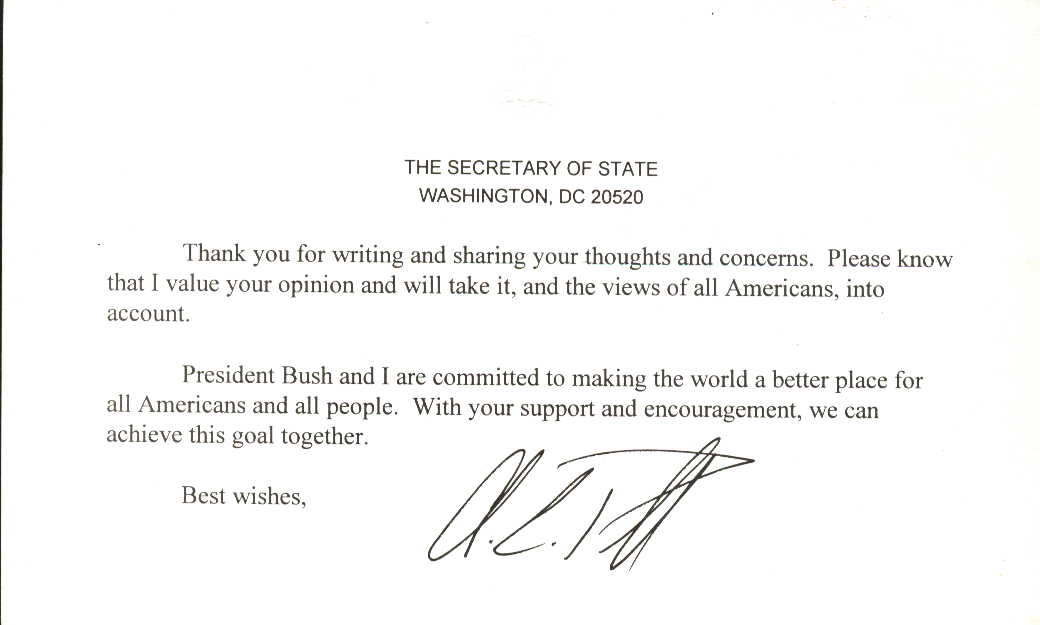 Notifying Visitors of Site Enhancements
Another idea for my home page's text is notifying visitors about the enhancements I put on my site. For example, I want every visitor to my site to please send me an email on emmaayodele2002@yahoo.com l want you to share your delight or otherwise about my site.l wll be very happy to hear from you God bless you as you continue to visit and invite others to visit this site. l promise to reply your mail.
FIND ETERNAL LIFE IN THIS SITE
AUTHENTIC ASSURANCE OF JOY
FIND SATISFACTION AND CONTENTMENT
KNOW WHERE YOU ARE GOING LIKE DR.BILLY GRAHAM
LET ME SHARE THIS SMALL POEM WITH READERS
MAKE USE OF TIME FOR CHRIST, IF THOU LOVETH ETERNITY
YESTERDAY CAN NOT BE RECALLED, TOMORROW CAN NOT BE ASSURED
ONLY TODAY IS THINE, AND IF THOU YOU PROSCATINATE, YOU WILL LOOSE
FOR EVER,ONE TODAY IS WOTH TWO TOMORROW. MAKE USE OF TODAY NOW.
PLEASE SEND ME EMAIL IF YOU WANT ME TO INCLUDE YOU ON MY PRAYER LIST.emmaworldmission@hotmail.com
GLORY BE TO GOD OUR CREATOR WHO LOVES US VERY WELL
SINCE I WAS BORN ON THE 21st OCTOBER 1944 TILL NOW
OCTOBER 21st 2010, I FOUND MANY REEASONS TO PRAISE HIM
BECAUSE, EVEN IN MY AFFLICTION, HE NEVER LEAVE ME ALONE
TO SUFFER IT. LIKE ONE OF MY NICE MENTORS ELDER BROWN
MENE USUALLY SAY, GOD IS NOT ONLY OUR PROTECTION IN DANGER
BUT HE IS WITH US IN DANGER. HE IS CORRECT THAT IS WHY THE BIBLE
RECORDDS FOR US Romans 8v28, psalm 34v19, john 28v20. IF YOU CAN READ
THEM HONESTLY YOU WILL GET BLESSED. HAPPY BIRTHDAY TO ME AND TO MANY
OTHERS WHO ARE BORN IN THIS MONTH OF OCTOBER IN ANY YEAR, GOD SAYS FEAR NOT I AM WITH YOU
ALWAYS EVEN TO THE END OF THE WORLD, AMEN. OCTOBER THE GREAT, YOU ARE GREAT.
WE ARE ALL GRAET NO MATTER WHAT MONTH OF THE YEAR YOU ARE BORN,PROVIDED YOU GIVE
YOUR LIFE TO CHRIST AND YOU ARE GENUINELY SURE AS I ALSO SURE OF MY SALVATION.
WE ARE ONE OF THE FATHER, WE ARE JOINT ONE WITH THE SON, WE ARE CHILDREN OF THE
KINGDOM, WE ARE FAMILY, WE ARE ONE. God bless you for sharing from this website.
FOR THE LORD GOD OMNIPOTENT REIGNETH , FEAR NOT YOU WILL WIN OVER THE PROBLEM OF YOUR LIFE
Dear citizens of the earth, we sometimes heard of a climate change and latter a swine flu epidemic problems there were many that have come with various names before and gone. The Holy Bible assures us as children of God that none of these diseases will be for us who faithfully serve God by waiting by the side of our Lord and saviour Jesus Christ. l want those of you who trust the word of God not to panic or fear any dissaster on earth we have a secured God by our side. He can not lie, the Bible constantly says fear not. May the good Lord give us boldness and not fear anymore while on earth. Our lord Jesus christ is more higher than our problems. Many are the aflictions of the righteous but the Lord dlivereth him out of them all.PRAIE GOD. You the reader will be saved from earth unforseen problems in Jesus Name
This is the time that the Children of God must praise and worship God than before. The reason is that the Devil has
tightened his dragnets to comfront God Children to submission to his obnocious evil kingdom but in the Name of our Lord and Jesus Christ we shall not surrender to his evil kingdom. We are saved and ready to battle the Devil and get
the victory in Jesus Name. The Lord is our righteousness and He is able to subdue Satan for uS
PRESIDENT OBAMA OF THE UNITED STATES OF AMERICA WAS USED BY GOD IN VARIOUS CAPACITIES DURING HIS FIRST TIME. FOR HIS GREAT ROLES WHICH HE PLAYED THE AMERICANS SHOULD REJOICE, THEN IF THE NATION OF AMERICA WILL DO THE WORLD A GREAT FAVOUR, PLEASE GIVE PRESIDENT OBAMA HIS SECOND TERM TO COMPLETE THE WORK THAT GOD WANTS HIM TO DO. INFACT BOTH MUSLIMS AND CHRISTIANS SHOULD BE GRATEFUL TO GOD FOR THAT INTELECTUAL PROPERTY OF GOD THROUGH PRESIDENT OBAMA, THANK YOU THE AMERICANS AND WE WAIT FOR YOUR FAVOURABLE DECITIONS COME THIS YEAR NOVEMBER ELECTION. ALTHOUGH THERE ARE SOME OF HIS PLICIES THAT PEOPLE SHOULD ABHOR LIKE THE GAY BILL PARDON HIM BECAUSE HE MADE A MISTAKE IN THAT MATTERBECAUSE GAY IS BLASPHAMOUS AGAINST GOD DIVINE ORDER.OBAMA IS A SMART INTELLIGENT YOUNG MAN. AND HE HAS A VERY INTELLIGENT SECRETARY OF STATE MRS HILARY CLINTON, THE WIFE OF A DYNAMIC FORMER PRESIDENT OF AMERICA CLINTON WHO AT AN OCCASION TO DECLARE PRESIDENT OBAMA FOR THE SECOND TIME HE BOWED TO THE AMAZEMENT OF AMERICANS AND THE WORLD,PLEASE DO NOT TAKE ANY DRASTIC ACTION AGAIST THE NATIONS WHICH CAUSED RIOTS OVER THE INSULTING FILM AGAIST MUSLIMS. THERE ARE PEOPLE WHO BLASPHAME RELIGIONS TO CAUSE EVIL. THE PEOPLE WHO PRESENTED THE FILM ARE NOT CHRISTIANS BUT DEMONS WHO WANTED TO COMMIT EVIL BETWEEN MUSLIMS AND CHRISTIANS. REAL CHRISTIANS CAN NOT DO THAT KIND OF FILM BECAUSE GOD DO NOT SEND ANYBODY TO KICK AGAIST ANY RELIGION.LET US REMEMBER WHEN AN AUTHOR WROTE A BLOODY NOVEL CALLED DANVINCING CODE TO INSULT OUR LORD JESUS CHRIST. ONE PERFECT MORNING IS COMING WHEN WE SHALL ALL APPEAR BEFORE THE JUDGEMENT SEAT OF GOD. THE WORLD IS TOO CRUEL BUT THE LORD GOD IS STILL THE SAME YESTERDAY TODAY AND FOR EVER. I AM PRAYING FOR THE AMERICA TO KEEP ON DOING WHAT GOD IS USING THEM TO DO TO HAMONIZE THE PEOPLE OF AMERICA AND THE WORLD. GOD WILL TAKE ME TO THIS GREAT COUNTRY ONE DAY TO PRAY IN THAT PRECIOUS LAND FOR THE GLORY OF GOD. GOD WILL MAKE US REJOICE WHEN THE RESULT OF OBAMA SECOUND TIME IS ANNOUNCED TO THE GLORY OF GOD AND THE BETTERMENT OF HUMANITY.THANK GOD EVER.